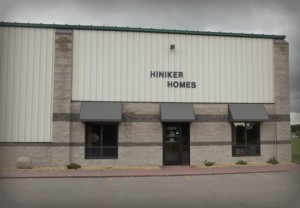 Hiniker Homes, Inc. was started in 1983 after my wife and I saw the need for affordable new homes in the Mankato area.  We purchased 40 acres of land in North Mankato which we turned into a 131 lot subdivision called Green Acres Subdivision I, II & III.  Since that time we have developed Stoney Creek South, Country Club Estates 1-19, and Sakatah Place in Mankato, Eagle Ridge Subdivision in N. Mankato, Creekside Crossing in Eagle Lake and have built on various lots around Mankato, St. Peter, Lake Crystal, Madison Lake, Elysian, St. Clair, New Ulm and many farm sites around Blue Earth County in Minnesota.
It was only natural to open Hiniker Realty, Inc. in 1985.  Being active in the existing real estate market as well as new construction gives our office a unique opportunity to work with a wide range of clientèle. It also benefits customers of Hiniker Homes, Inc., who have an existing home to sell by the cooperation of the two companies to arrange a smooth and timely transaction between their existing home and the new home transaction.
When you choose Hiniker Homes, Inc. you are choosing our unwavering commitment to quality and customer service.  Our greatest reward comes from the recognition we receive from our homeowners.
We are honored when our customers return to build with us again.  Many have returned to build their 2nd, 3rd, and even 4th home.  We take pride in creating homes that are as beautiful to look at as they are comfortable to live in.  We  excel in streamlining the building process for our customers.
If you are considering building a custom home or buying or selling an existing home, we would like to meet you.  We have built over 1000 custom homes in the area ranging from 1,000 to over 9,000 square feet.  Contact us today, we would like to visit with you about your new home needs.
Here at Hiniker Homes, Inc., we are committed to our communities and to assure your new home will provide a lifelong source of pride and enjoyment.
Mark Hiniker, CEO

Hiniker Homes, Inc.

Kim Hiniker, President

Hiniker Realty, Inc.

Member of:
Minnesota River Builders Association
Mankato Builders Exchange
Greater Mankato Growth
Chamber of Commerce & Economic Development
Realtor Association of Southern Minnesota
Realtor/MLS